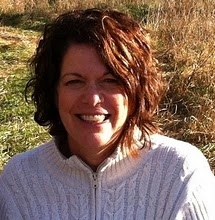 Hi, welcome to my art website. I have been painting as a hobby since I was a teenager and now that my family is grown, I have the opportunity to paint "full time".
I grew up in the Omaha, Ne area and then just recently moved across the country to the beautiful Greenville, SC area. I love painting outdoors and am excited to be living in a place where there is so much incredible scenery to choose from to paint.
Painting is my passion and learning about painting better pictures is something that occupies alot of my thoughts and time. I had lessons as a teenager and have always strived to improve myself via books from the library, art magazines and now from the internet. There is a wealth of knowledge out there on line and I am constantly amazed at the generous artists that are willing to share their techniques with the rest of us. My aim as i try to capture a scene in oil is to convey the feeling of the light and atmosphere. I am not satisfied to paint something that looks real, I want the viewer to experience what I love about the scene, which is almost always the light hitting the subject and shimmering in the air. I have so much more to learn in order to accomplish that, and that's fine with me because that is what I really enjoy about painting.
Thank you for visiting my website. If you are interested in purchasing a painting or have questions feel free to contact me.
Please sign up for my newsletter if you would like to be updated on any new work that comes available.
God bless.
jacki