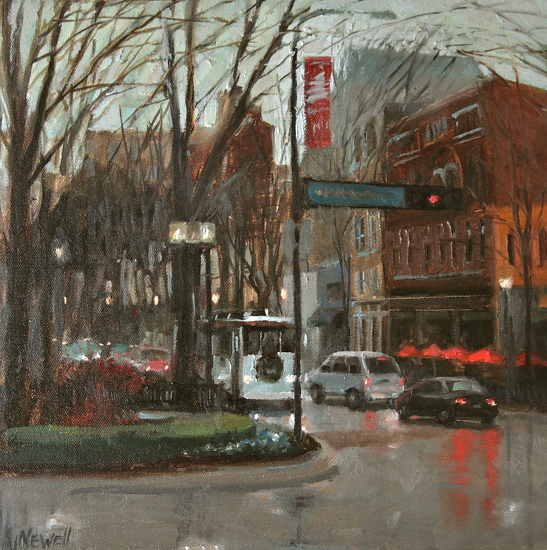 Main Street in December
12x12 oil on panel
$350  free shipping in December
This is a little different from my typical sunny,downtown Greenville scenes. I think I've said before that I really enjoy a dark and gray December. It just feels more Christmassy and it makes the lights glow in the middle of the day. And then add rain with the lights reflecting on the streets and I'm on cloud nine. I had such a nice time yesterday walking around downtown in the rain, shooting photos with my iphone of glowing lights on wet cement and people with umbrellas.
I was especially thrilled to have the trolley come at just the right moment. 
If you are interested in purchasing this or any one of my paintings you may contact me by email.
Thanks for viewing my art,
jacki