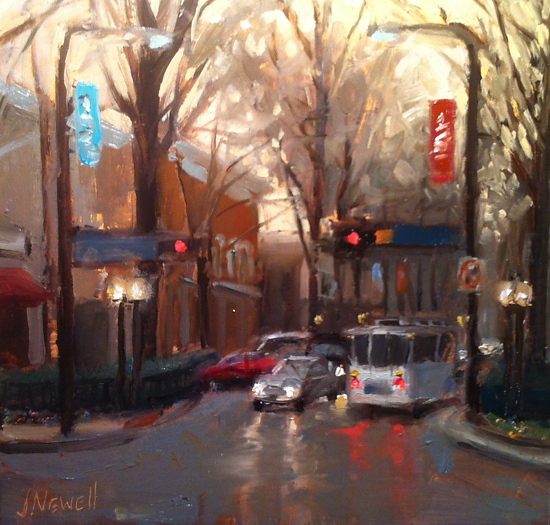 Rainy December Evening
6x6 oil on panel
$175 free shipping in December
This is what our weather has been like this weeks so far and if you have read my earlier posts, I love it!! Not that I would want it to be like this every day, but in December-YES!!
If you are interested in purchasing this or any of my other works,
email me
.
Sign up for my monthly e-newsletter to win a small original oil painting by me. Go to my
website
and click email newsletter on the menu.
Thanks for viewing my art and if I don't talk to you before then, have a blessed Christmas and a wonderful new year!!!!
jacki