Here is a painting that I finished a few weeks ago and have not posted until now. Greenville has a wonderful park, with a large natural waterfall and this bridge is suspended above it. I love the curvy shape of the bridge and look forward to painting many more of this subject.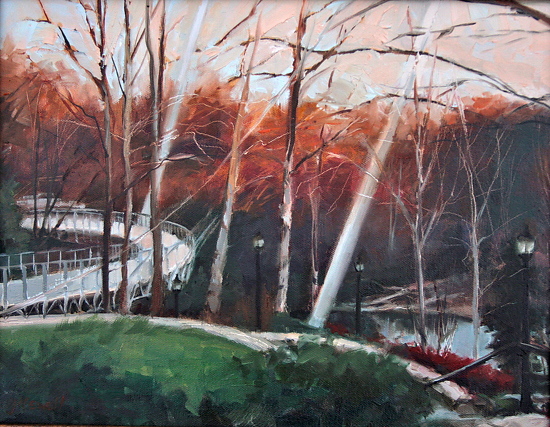 Bridge, Falls Park
14x11 oil on Raymar Panel
$350 unframed, 10$ shipping
Email me if you are interested in purchasing this piece.
Thanks for viewing my art.
Jacki