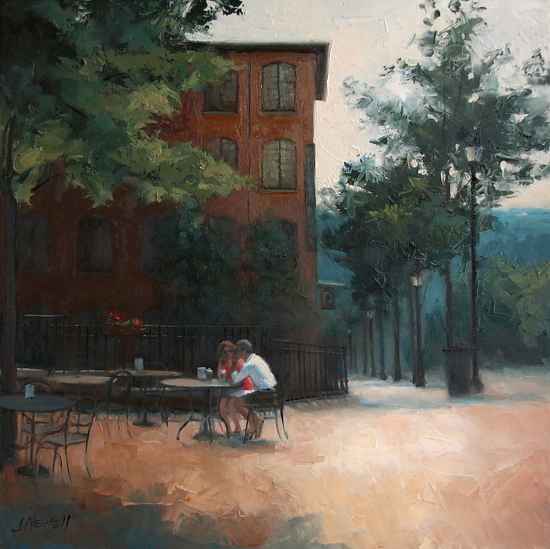 "Coffee and Conversation"
24x24 Oil on stretched canvas
Here is the larger version of "Saturday Morning Coffee". I'm always saying how hard these larger ones are for me, and this one is no exception. I hope they get easier because I want to have about three more done by the end of this month.
This is photo of the framed painting. My house is too dark to get a decent photo while hanging, but it just happened that the sun was shining on in for a moment, so I took the picture. I've said before how important it is for oil paintings to have nice light in order to get the full benefit of the oils. I desparately need better lighting in my house for my paintings. I have a large wall that I hang groups of my small ones and then a large one over the table. My ceiling is a high cathedral ceiling, and I don't know how track lighting would work with it. Any suggestions?
Thanks for viewing my art. Email me if interested in this or any of my other paintings.
Jacki