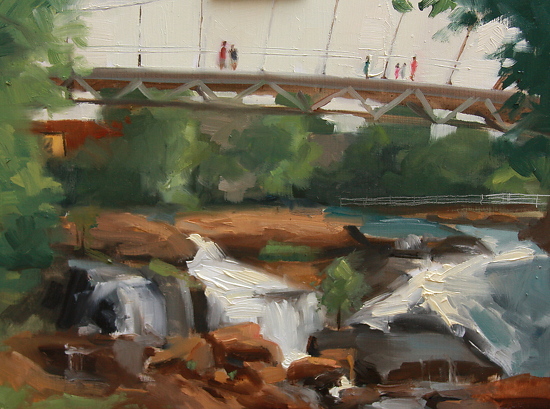 The Bridge at Falls Park
12x9 oil
$275 plus shipping
We've been having quite a nice spring here in the upstate of S. Carolina and so I've been getting out quite often to paint en plein air.
This scene is always such a challenge because it's pretty conplicated and the shapes need to be painted rapidly before the light changes too much.
Thanks for viewing my art. If you would like to purchase this painting, please
email me
.
God bless,
Jacki